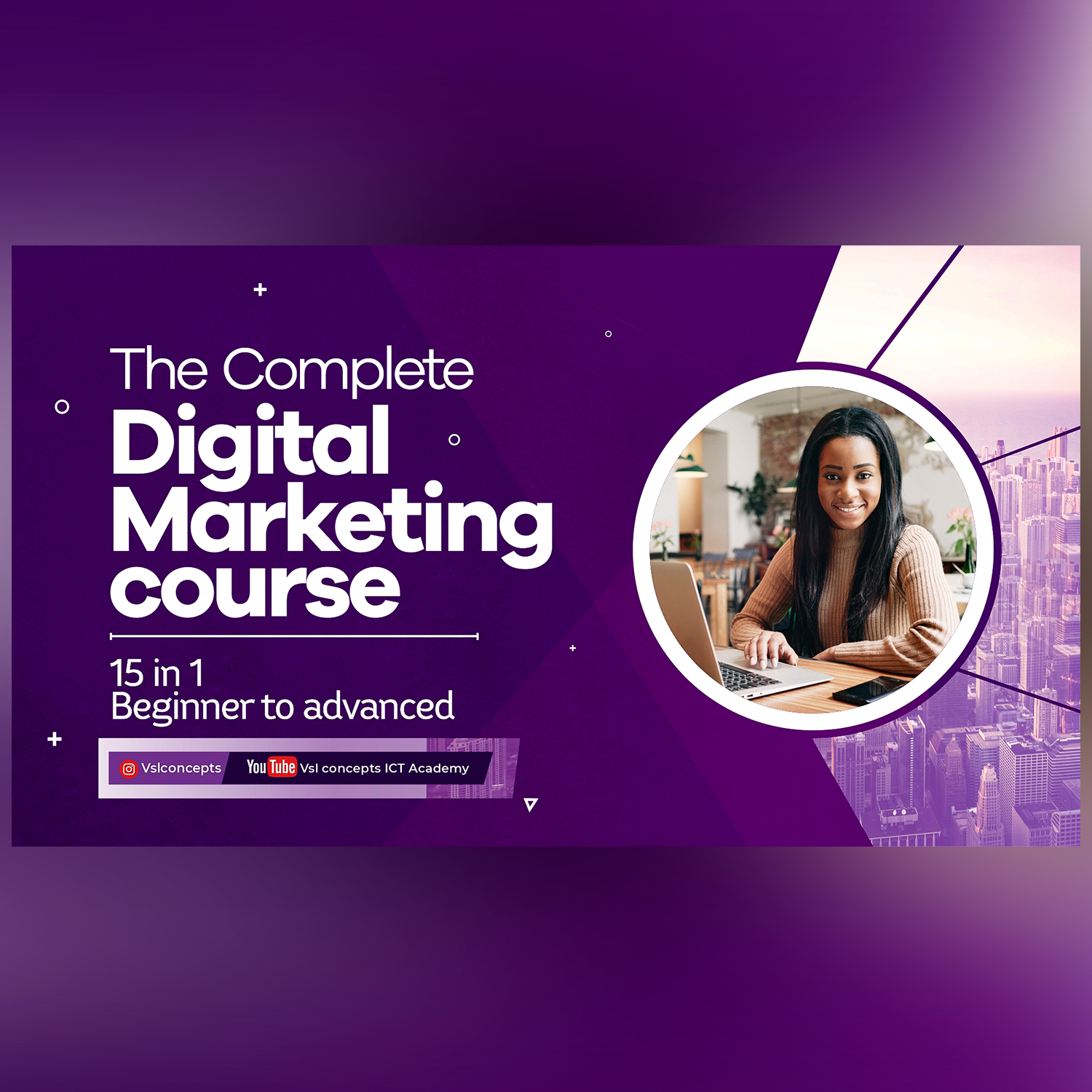 Digital Marketing Course (2nd Month)
About The Course
Welcome to this 100 % practical course that is designed to cover all aspects of digital marketing. At the end of this course you'll be able to do the following:
Find your target audience, and easily convince them to become your customer and buy your products.
You will be able to design your own promotion flyers and banners
Create your own promotion videos that will increase traffic.
Design any type of website from scratch (no coding!)
Design advanced landing pages, and sales pages, and write powerful ad copies that will not just increase traffic, but convert traffic to sales.
Grow your sales by doing successful email marketing, following step-by-step instructions to get results
Professionally run Social Media ads for any product or service that you offer.
Bring back the people who already visited your site by advanced retargeting
Work as a freelance digital marketer and earn a minimum of $2000 monthly
Requirements
No requirements for taking this course. We will start from the basics and explain each concepts with illustrations that will bring the point home.
Who is this course for?
Business owners who are struggling with driving traffic to their site or products.
Anyone who wants to master digital marketing.
Anyone who wants to work as a freelancer in the digital marketing niche
Anyone looking to add highly paid skills to their cv
Anyone wants to build a brand and a fan base on social media.
Someone with a job who wants to create their own business on the side.
Anyone wanting to set up a professionally designed website from scratch.
If you're new in business & want to market effectively.
Course Outline:
Introduction To Digital Marketing
Support forum
Copy Writing
Graphics Design
Video Editing
Website Creation
Sales Pages Creation
Landing Pages Creation
Optin page Creation
Facebook Ads
Instagram Ads
Google Ads
Youtube Ads
Email Marketing
Google Analytics
Digital Marketing Freelancing
The course includes articles, templates & tools that'll optimize your digital marketing journey!
The Course Curriculam
Website Design (Blog Design & Landing Page Design)
Introduction To website design

Domain Name & Hosting

Understand The cPanel Interface

Setting Up Webmail Account

Setting Up Email Forwarder

Setting Up Email Autoresponder

Blog Design (WordPress Installation & Setup)

Blog Design (Theme, Plugin & Demo Installation)

Blog Design( Theme Options Customization)

Landing Page, Sales Page, Opt-in and Webinar Page Design
Introduction to Facebook & Instagram Advertising
Ad Campaign Setup and Management
No Review Yet