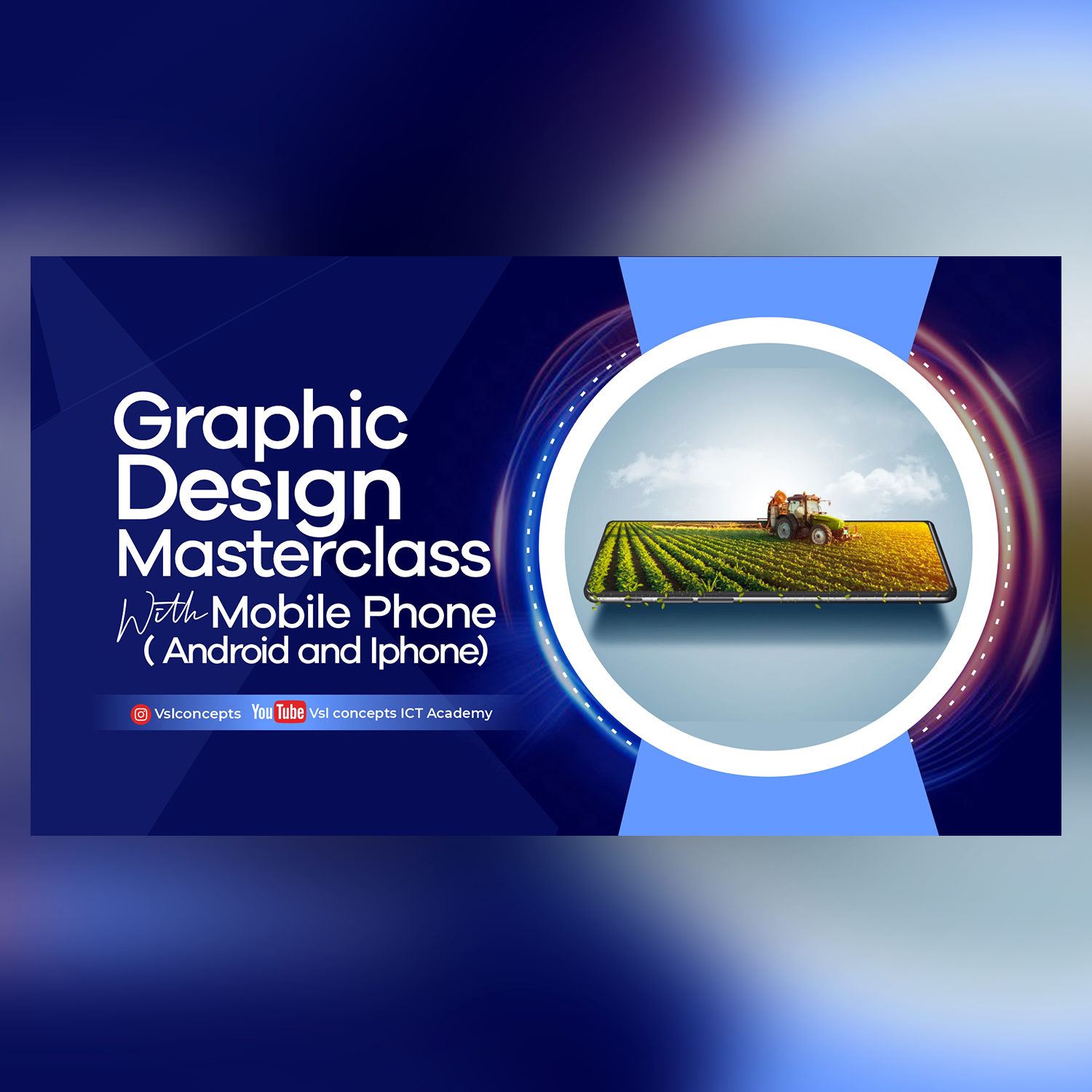 Graphic Design Masterclass – With Mobile Phone ( Android and IPhone)
About The Course
Welcome to The Ultimate Mobile Graphic Design Course Which Covers how to design flyers, banners, complimentary cards, 2d and 3d Logo Design with your mobile phone.
This course is made for all amateur, non-professional Graphics designers who wish to explore or improve their skills with mobile graphics design.
What you'll learn:
You'll be able to create high-quality professional flyers for Business, Products, Party, Event, Corporate, etc

You will be able to create professional letterheads and business cards, I.D Card, and stickers.

You'll be able to create highly appealing designs for all social media posts

You'll be able to design high-quality professional 3D logos for any kind of business
Click the 

"Start Now"

 button below to enroll in this course now.
The Course Curriculam
Introduction
Download link to the app you will use for this training

Identification of the basic tools in the app
Basic Texts And Textures Design With The App (Practical)
Elements Of a Good Design
Designing A Flyer And Banner With Your Phone (Step By Step Practical)
3D Logo Design
No Review Yet