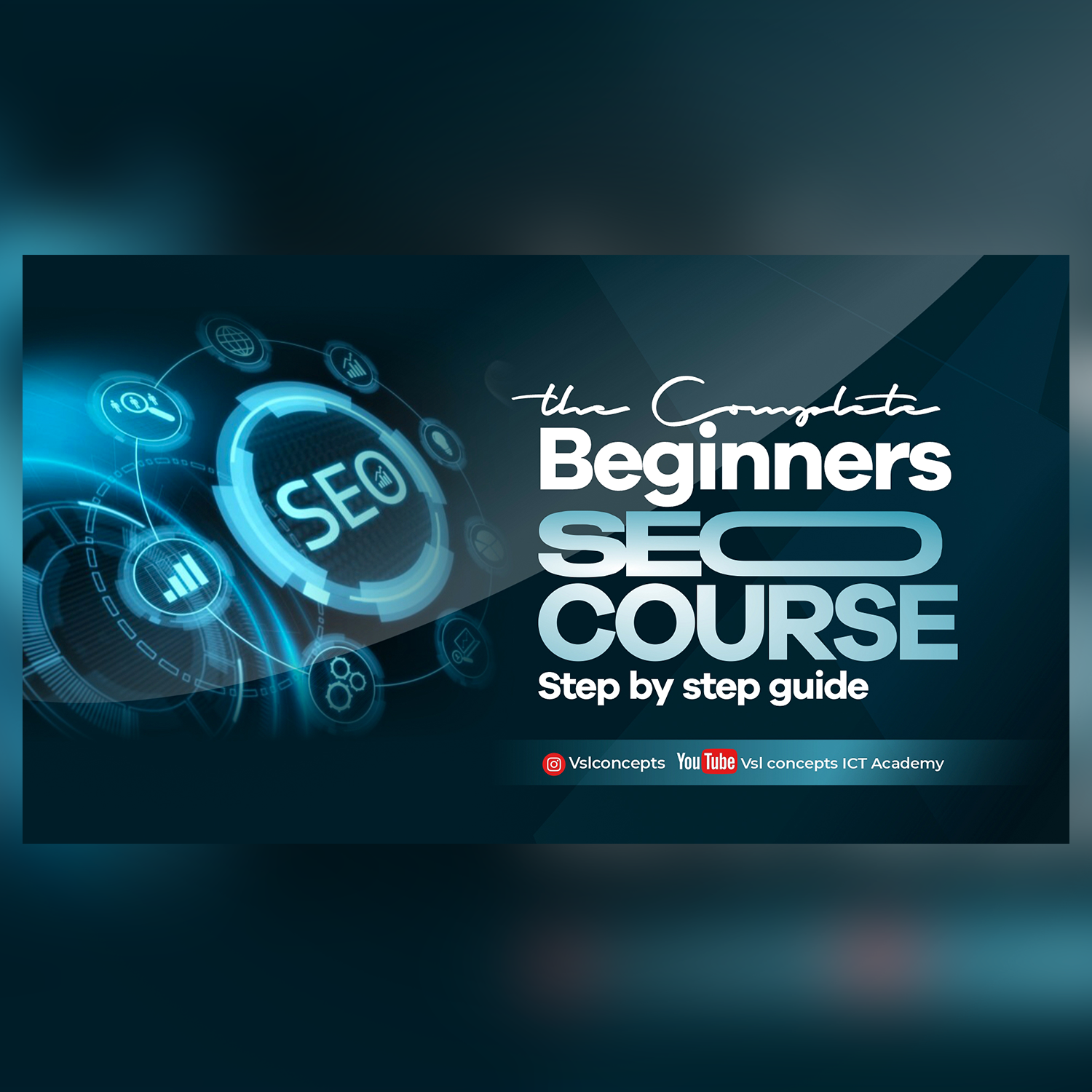 The Complete Beginners SEO Course – Step By Step Guide
About The Course
This SEO course covers everything you should know about search engine optimization, it also covers a step-by-step guide on the procedures to ranking your new or existing website on google's first page. 
We have a new project to optimize a website and make it rank on google's first page, this new website will be our case study in this course. You will practically watch me implement all the secret strategies that will rank this website on google, this will aid your learning as we will be working with a real project. 
This course covers the four (4) main aspects of SEO namely:
Technical SEO
Keyword Research Process
On-Page SEO
Backlink Building
What you'll learn
Learn about SEO and

un

derstand

how it all works

Master technical SEO and outsmart your competitors

Learn About Keyword Research and How to Effectively Use Keywords.

Learn my secret keyword strategy and how I use it to rank any web page on the first page

Learn about On-Page Optimization

Learn about backlinks and how to get do-follow backlinks.

Get access to all tools that I will use to optimize our case study website.

Finally, you will watch me implement these strategies on our case study website.
Requirements
No prior knowledge about SEO is required. This course starts from the very basics!
This course is definitely all you need to become a PRO on  SEO.
The Course Curriculam
Introduction
Introduction to SEO

Overview of SEO
Technical SEO Checklist
Keyword Research Process
On-Page SEO Checklist
Backlink Strategy
Conclusion
No Review Yet