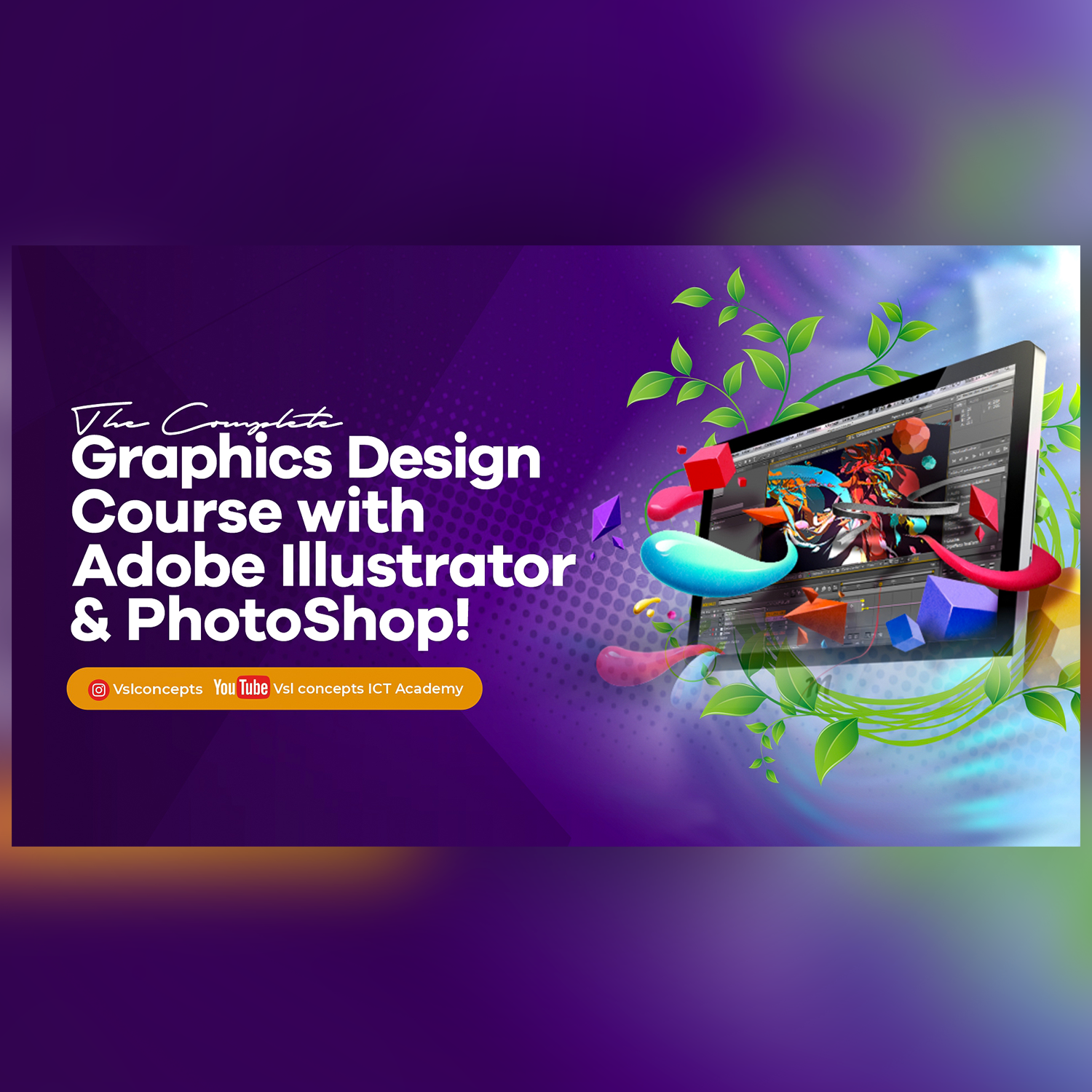 The Complete Graphics Design Course with Adobe Illustrator & Photoshop
About The Course
WELCOME to V.S.L concepts Graphics Design Course.
Why did we Create this Course?
Most of the graphic designers cannot reach their goals because of not knowing the instructions of becoming a professional. That's why we are here, you see? We are not only going to provide you just samples of graphic designing, but also going to show you how to become a professional Graphic Designer with Adobe Illustrator and Photoshop using a Computer. Mastering Photoshops, graphic designing, illustrator, wire framing tools you need to have creative ideas in visual design. In order to develop a career in designing one must know powerpoint Design, Web page design, is a must in this profession. You are sure to know that at the end of this course will would have been a professional in
A MASTER IN 3D LOGO DESIGN
A PROFESSIONAL  IN DESIGNING BUSINESS CARDS, BANNERS, STICKERS, I.D CARDS
DESIGNING ANY SOCIAL MEDIA POST
DESIGNING PACKAGING CONTENTS FOR ANY COMPANY
The Course Curriculam
Introduction to Adobe Illustrator
Adobe Illustrator (Installation Guide)

Adobe Illustrator Interface

Adobe Illustrator Interface 2

Elements of a Good Designer

Important Shortcut Website For Graphics Design.
How To Design A Product Flyer
Logos Design & 3D Logos
How To Install Adobe Photoshop
No Review Yet